I drove out to SoCal yesterday, and I got to see Twinkle Toes play in a softball game.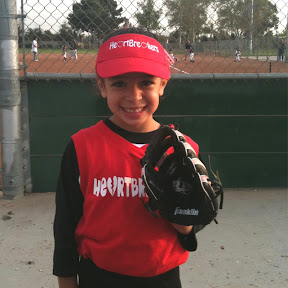 She got a good hit in and made it to first base!
Tomorrow I get to watch Spicy play. Plus, I get to be at her birthday party.
On Sunday, I'm delivering finished quilts to customers at
Ginger's Quilt Shoppe
in Upland. It's one of those great shops where they greet you by name when you come in. Love it!
- Posted using BlogPress from my iPhone